Your digital success is our mission.
We are a veteran-owned digital marketing agency in Greensboro that works with businesses of all sizes to help them reach their sales objectives. From website design to video production, creative branding and social media marketing, to search engine optimization and media buying; we offer a wide range of services to help you successfully grow market share and more efficiently reach your target customers.
Our team of experienced marketers will go through an initial consultation and discovery process with you to better understand your business, its target customers, how they tend to make decisions, and review your competition's positioning in the industry to develop a customized marketing strategy that uniquely differentiates your brand. This builds trust, reputation, and sustainable business!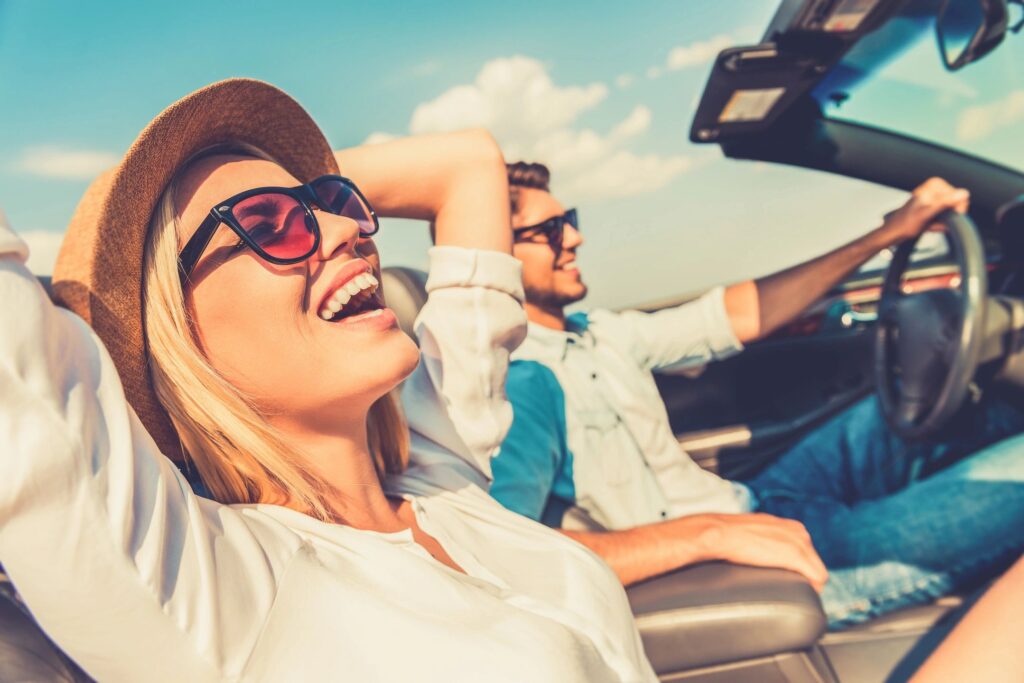 Let's put your business on auto-pilot.
Our team of digital marketing professionals can help you automate and streamline your sales and customer service processes so that you spend less time working "on" your business, and more time enjoying the benefits of an optimized tech stack.
Let's start building your market presence and accelerate growth with a modern strategy.
Digital marketing packages start as low as $299 per month for small business customers. 
Unleash the Power of Your Brand.
Choosing Triad Search Marketing (TSM) as your digital marketing partner means aligning with a company that is deeply committed to not just improving your digital presence, but also to driving your business growth in a way that aligns with your company's values and industry regulations.
At TSM, we understand that each organization is unique and requires personalized strategies that suit its specific needs. We adapt our marketing strategies and technology stacks to a wide variety of industries, ensuring a tailor-made approach for every client.
Our services span from web design to branding, from digital marketing to strategic planning. And what sets us apart is our dedication to innovation. We are always finding new ways to grow revenue for our clients with ethical advertising strategies, so you can be confident that your business' growth is sustainable and respects your industry's standards.
Moreover, our strong values and ethical principles mean we always put our clients' interests first. We don't just provide services, we build partnerships. We're invested in your success because when you succeed, we succeed.
Choose TSM and join the ranks of businesses that have leveraged our expertise to reach their potential in the digital world. With our robust services and dedicated team, we're ready to take your business to new heights.
Digital Marketing Services
"We really enjoyed our experience with TSM. We wanted to gather some market research and run a few detailed competitor analysis reports. So we reached out to TSM and were amazed by the insights they provided us with. Its since helped us to increase revenue, boost our SEO, and improve paid media ROAS. We're launching social media ad campaigns soon and I am very excited about the future of our business."
"Working with TSM was amazing, like having an internal design and marketing team without the payroll and benefits cost. Pricing was affordable and they recommended an advertising budget that delivered the results that we were looking for. Overall, we achieved the ROI we wanted and are continuing to work with TSM on a variety of digital transformation projects. Highly recommend!"
Why choose Triad Search Marketing?
Client-Centric Approach
We pride ourselves on our client-centric approach. We don't believe in a one-size-fits-all strategy; instead, we listen to your unique needs, understand your specific goals, and tailor our services to align with your vision. We're not just a service provider; we're your partner in growth, fully invested in your success.
Ethical Strategies
In the ever-changing digital landscape, we maintain a strong commitment to ethical advertising. Our practices are built on honesty, integrity, and transparency, offering you peace of mind that your growth is built on solid ethical grounds. We navigate the complexities of digital marketing on your behalf, ensuring your strategy adheres to industry regulations and guidelines.
Adaptive Innovation
We understand that as markets evolve, so too must our strategies. That's why we're always on the pulse of the latest trends and technologies. Our team is committed to continuously innovating and adapting our marketing strategies and technology stacks, ensuring that we're always delivering the most effective, cutting-edge solutions for your business.
Proven Expertise
With over a decade of experience in the digital marketing industry, our expertise is tried and tested. Our team is proficient in the latest digital trends and technologies, backed by a track record of success. When you choose Triad Search Marketing, you're partnering with seasoned professionals dedicated to elevating your brand.
Full Spectrum of Services
We offer a comprehensive suite of services under one roof, making us your one-stop-shop for all your digital marketing needs. From Digital Marketing to Web Design, Branding, Strategy, and Analytics & Reporting – we've got you covered. This means a more streamlined and cohesive strategy, saving you the hassle of dealing with multiple agencies.
Results-Driven
We're in the business of driving results. Our passion is to see your business grow, and we measure our success by yours. We focus on delivering strategies that not only increase visibility but also drive growth and improve your bottom line. When you partner with us, you can expect strategies that are not only well-crafted but also effective.
Find out why we're consistently ranked as a top digital marketing agency in Greensboro.
We are a digital marketing agency in Greensboro NC that serves clients in a wide variety of industry verticals, including non-profits. Our team of marketing professionals strive to achieve positive sum, long term relationships with all of our customers. 
Critical thinking, attention to detail, innovative strategies, and a high-level of customer experience are the four pillars of our consulting services.
Greensboro
Winston Salem
Charlotte
Brand Identity
Social Media
Media Buying
SEO Campaigns
Data Analytics
Web Design
E-Commerce
Mobile Apps